Speech Sound Disorders
Speech is a fundamental tool for communication, but when it's hindered by speech sound disorders, it can become a significant barrier to effective communication. At Speech Therapy For All in New York, we understand the importance of clear speech, and we are here to help you or your loved one overcome any speech sound disorders. Our team of certified pediatric speech pathologists in Riverhead and Southampton offers specialized services to help individuals with speech sound disorders achieve lasting positive improvements in their speech clarity.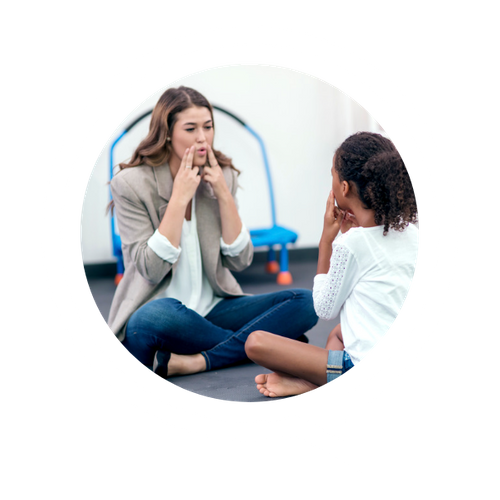 What Are Speech Sound Disorders?
Speech sound disorders refer to any difficulty or combination of difficulties with perception, motor production, or phonological representation of speech sounds and speech segments. This can include difficulties with phonotactic rules governing permissible speech sound sequences in a language. Speech sound disorders can impact one's ability to communicate effectively and can manifest in a variety of ways, including omissions/deletions, substitutions, additions, distortions, and syllable-level errors.
Some signs of function speech sound disorders include:
Omitting or deleting certain sounds
(e.g., "cu" for "cup" and "poon" for "spoon
Creating phonemic contrast by substituting sounds
(e.g., "thing" for "sing" and "wabbit" for "rabbit")
Adding extra sounds into a word
(e.g., "buhlack" for "black")
Altering or changing sounds
Deleting weak syllables
(e.g., "tephone" for "telephone")
How Can Speech Therapy For All Help?
At Speech Therapy For All, we offer a comprehensive approach to treating speech sound disorders. Our Riverhead and Southampton speech pathologists in New York use evidence-based techniques to assess and analyze the patient's speech and develop a customized treatment plan to address their specific needs. We offer in-person and teletherapy sessions, providing flexibility and convenience for our patients. With our specialized therapy options, we can help you or your loved one improve speech clarity and achieve effective communication.
Speech Sound Disorder Questions
Q: What are the causes of speech sound disorders?
A: Speech sound disorders can be caused by various factors, including developmental delays, hearing impairments, neurological disorders, and physical abnormalities.
Q: How long does it take to treat speech sound disorders?
A: The length of treatment depends on the severity of the disorder and the individual's response to therapy. Our therapists work closely with each patient to create a personalized treatment plan and provide ongoing support throughout the therapy process.
Q: What ages do you treat for speech sound disorders?
A: We provide speech therapy services for individuals of all ages, including infants, toddlers, children, adolescents, and adults.
Q: Is speech therapy covered by insurance?
A: Many insurance plans cover speech therapy. We accept a wide range of insurances, including Aetna, Blue Cross Blue Shield, Cigna, Emblem Health (GHI/HIP), Humana TriCare, Magnacare, Medicare, NYSHIP, UMR, and United Healthcare. If your insurance is not on this list, please get in touch with us to explore your options.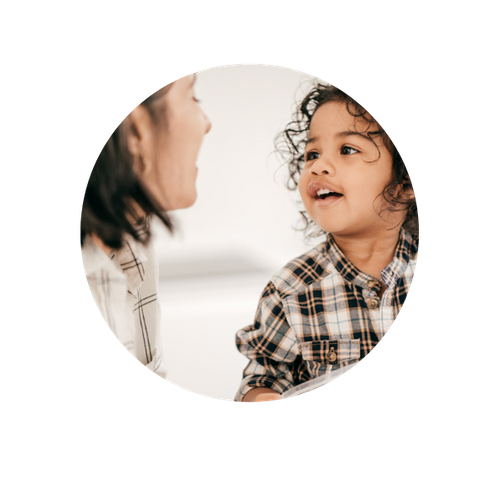 Pediatric Speech Therapists in Riverhead, Southampton, & Online
At Speech Therapy For All, we are committed to helping individuals overcome speech sound disorders and achieve effective communication. We offer the convenience of providing our speech therapy services in the comfort of your own home, making it easier for both you and your child to fit therapy into your busy schedules. Contact us today to schedule a free consultation with one of our certified speech pathologists and learn how we can help you or your loved one achieve speech clarity. With our specialized therapy options and personalized approach, we can help you find your voice and unlock your full communication potential.