Language Skills Therapy
As a parent, you want nothing more than for your child to succeed and reach their full potential. But what happens when your child struggles with communication? It can be heartbreaking to see them struggle to express themselves or understand others. This is where language skills therapy can help.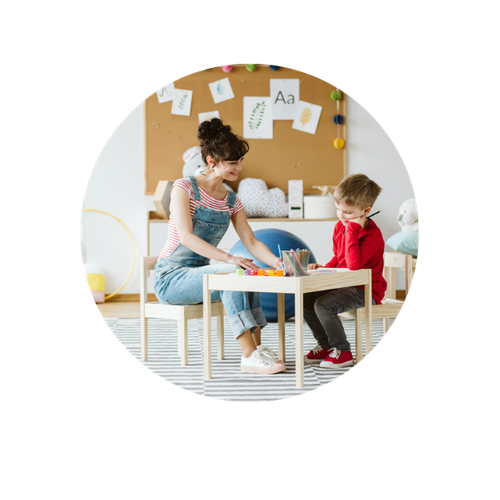 Who May Need Language Skills Therapy?
Language skills therapy can help people of all ages who struggle with communicating effectively. This therapy can benefit children who have difficulty expressing themselves, teenagers who have trouble reading and writing, adults who have experienced a stroke, or anyone who has difficulty understanding and using language.
Here are some archetypes of people who may need language skills therapy:
Gene is a quiet 4-year-old who has difficulty speaking clearly.
Michaela is a high schooler who has had learning issues her entire life. She has difficulty reading and writing and consistently needs extra time to finish her work.
Kaley suffered a stroke. Consequently, she developed a receptive and expressive language disorder that restricts her from saying more than two words at a time. This makes it difficult for her to explain her wants and needs.
Lucas also survived a stroke. He can still hear and speak in complete sentences. However, he now talks with a slur and is difficult to understand.
What Is Language Skills Therapy?
At Speech Therapy For All, our speech therapists in Southampton work with clients to improve their ability to understand and use language. This can include exercises to improve vocabulary and grammar, as well as strategies to help with social communication and pragmatic language use. For those overcoming a stroke, therapists may focus on improving comprehension and speaking skills. Our Riverhead speech pathologists also use a variety of techniques to develop the client's ability to express themselves in a meaningful way.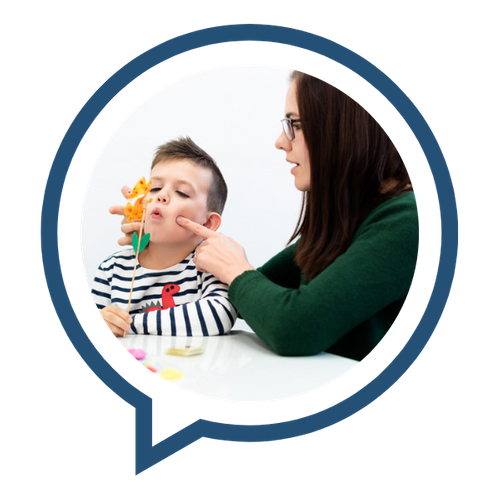 Understanding Language & Language Disorders
Language is an essential component of communication that involves the use of words to convey thoughts, ideas, and emotions. It encompasses different aspects, including word meanings, word formation, sentence structure, and social use. When there is difficulty in any of these areas, it can lead to language disorders.
Language disorders refer to difficulties in using and understanding language. They can manifest as receptive language disorders, expressive language disorders, or a combination of both. Receptive language disorders affect the ability to comprehend and understand spoken or written language. Expressive language disorders, on the other hand, affect the ability to communicate thoughts, ideas, and emotions effectively.
Some individuals may have difficulty with both receptive and expressive language, leading to a mixed language disorder. It is crucial to note that language disorders are different from speech disorders. While speech disorders affect the way sounds are produced, language disorders affect the use and understanding of language.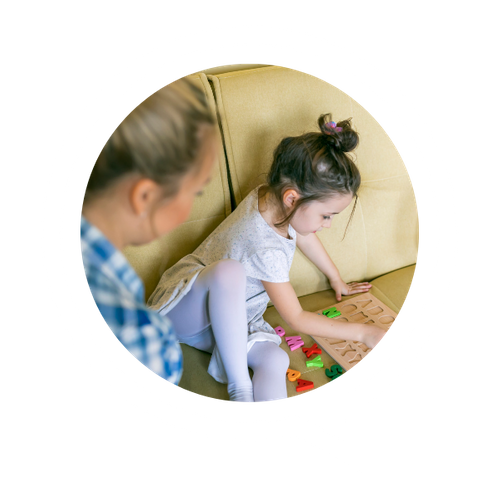 New York Speech Pathologists in Riverhead & Southampton
Our Southampton speech therapists are highly trained and experienced in working with individuals of all ages and backgrounds. We use evidence-based techniques to create personalized treatment plans for each client, targeting their specific needs and goals. We also provide teletherapy and therapy in the comfort of our patients' homes, making it easy and convenient for them to receive the care they need.
Language Skills Therapy FAQs
Q: How long does language skills therapy take?
A: The length of therapy can vary depending on the individual's needs and goals. Our therapists will work with each client to create a personalized treatment plan and provide an estimate of how long therapy may take.
Q: What if my child doesn't want to participate in therapy?
A: Our therapists are skilled at creating a comfortable and engaging environment for therapy. We also work closely with families to ensure that they are involved and supportive throughout the process.
Q: Will insurance cover the cost of therapy?
A: We accept a variety of insurance plans and can work with clients to determine their coverage and any out-of-pocket expenses.
Get Started
If you or a loved one are struggling with language skills, we invite you to take the first step towards a brighter future by contacting us for an evaluation. Our experienced and compassionate therapists will work with you to develop a personalized treatment plan that meets your unique needs and goals. Don't let language challenges hold you back any longer — contact us today to get started on the path to better communication and more fulfilling life.