Alternative Augmentative Communication Therapy
Alternative Augmentative Communication Therapy
Does your loved one struggle to communicate verbally, leaving them feeling isolated and frustrated? At Speech Therapy For All, we understand the power of communication and believe that everyone deserves the opportunity to express themselves. As experienced pediatric speech pathologists and speech therapists in Riverhead and Southampton, New York, we are dedicated to providing Alternative Augmentative Communication (AAC) therapy to help individuals find their voice. Our AAC therapy approach is like a ray of light in a dark room, illuminating the path toward effective communication.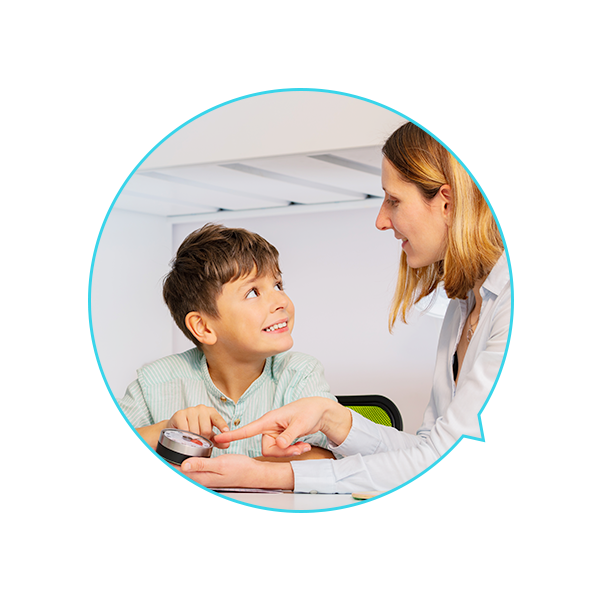 What Is AAC Therapy?
Imagine your child is like a bird that wants to sing but can't quite get the tune right. AAC Therapy gives your bird a microphone or a music sheet to help them express themselves more clearly. With the right tools and strategies, AAC Therapy can help your child communicate more effectively and increase their independence.
AAC Therapy can be especially helpful for children with conditions like autism or cerebral palsy, who may have difficulty speaking or understanding language. By providing them with alternative ways to communicate, AAC Therapy can help these children connect with others and express their thoughts and feelings.
Our AAC Toolbox
AAC Therapy is like a special toolbox that we use to help children who have difficulty communicating with words. Just like a toolbox contains different tools for different tasks, AAC Therapy provides different communication tools for different children, depending on their needs.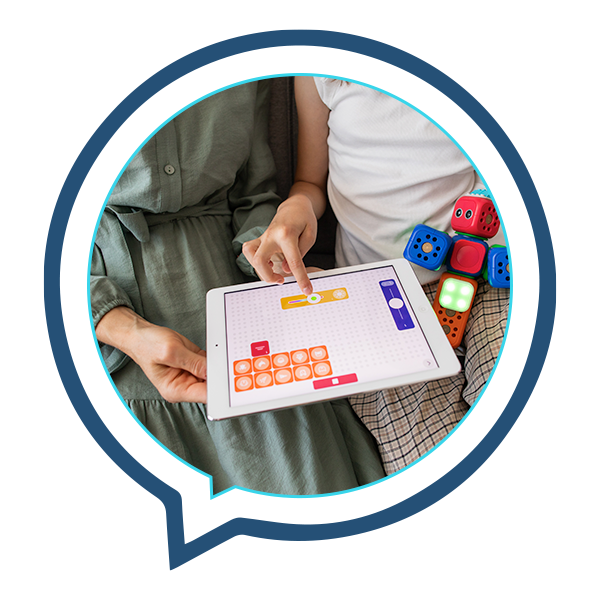 Our team of highly trained pediatric speech therapists specializes in AAC evaluations, pairing the right devices and software with your child, and providing the initial setup of the device or iPad software. We will also work with the caregiver to ensure they understand how to use the tool effectively with their loved ones. Our AAC toolbox includes Picture Exchange Communication System (PECS), TobiiDynavox devices, Proloquo2Go, Touch Chat, LAMP, Speak For Yourself, and many others.
Everything You Need To Know About AAC
Q: Who can benefit from AAC therapy?
Anyone who has difficulty communicating verbally can benefit from AAC therapy. This includes individuals with developmental delays, cerebral palsy, autism spectrum disorder, traumatic brain injury, stroke, and other conditions that affect communication. Our Riverhead and Southampton pediatric speech pathologists are trained to offer a helping hand.
Q: How long does AAC therapy take?
The length of AAC therapy will vary depending on the individual's needs and goals. Some individuals may require ongoing therapy, while others may only need a few sessions to learn how to use a specific tool. Regardless of the therapy's duration, our Riverhead and Southampton speech therapists are committed to providing meaningful communication support.
Q: Will my insurance cover AAC therapy?
At Speech Therapy For All, we accept a wide range of major insurances, including Aetna, Blue Cross Blue Shield, Cigna, Emblem Health (GHI/HIP), Humana TriCare, Magnacare, Medicare, NYSHIP, UMR, and United Healthcare. If your insurance is not on this list, please get in touch with us to explore your options.
Here For You in Riverhead, Southampton, & Online
At Speech Therapy For All, we believe that communication is the foundation of human connection, and we are dedicated to helping individuals with communication difficulties reach their full potential. We offer both in-person and teletherapy sessions, so regardless of where you are located, we are here to support you. Contact us today to schedule a free consultation, and let us help you find the voice that you deserve. We also collaborate with school districts to support the communication needs of students with communication difficulties. Join us in the journey towards effective communication, where every voice counts.